Check out LCE's Principal, Amber Hawk! #beabear #beLCE
Survey Information!
Dear LCE Families:
Beginning October 11th, the Center for Effective Schools will begin administering feedback surveys to families across the state. Your views on matters like the way students at school are taught, and your and your child's connection to school are crucial. These surveys will give you a unique opportunity to provide anonymous feedback about your experiences in these areas and others.
The survey window will be open from October 11th through November 19th. Please complete this survey and help leadership at Little Cypress Elementary make improvements.
Starting on October 11th, you will be able to access our school's brief, 10-minute survey by going HERE and choosing the school from a dropdown menu. Once again, anything you share will be completely anonymous and can never be tied back to you.
If you have any questions, please don't hesitate to reach out to our school's survey coordinator, Amber Hawk at ahawk@lcmcisd.org
Survey Link: Panorama Education
LCM CISD has learned that the district has been approved for the Community Eligibility Provision in child nutrition. This means that all LCM students, including all LCE students, will be provided with free breakfast and lunch during the 2021-2022 school year. The maximum number of years LCM may be eligible for this program is four years. The district will update parents of any changes.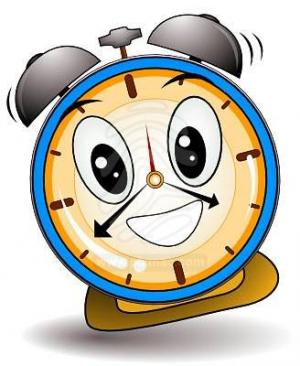 Click here for the LCE Lunch Schedule
​Helpful Links:
Lunch Menu – October
IMPORTANT!!! Car line info:
Click here to find detailed instructions.
If your child is in 2nd or 3rd grade only, you may use the front door for morning drop off. Please stay in your vehicle until you see an LCE staff member at the front door.
If you need a colored car tag for pick-up, please go to LCE front office.
---
Mission Statement

LCE is committed to providing a quality education for
all students. It is our responsibility to provide instruction so
that each child can reach his/her highest potential academically, physically and emotionally and can become a productive citizen in our society. These goals will be attained through the cooperation of our students, community and staff.
---
Vision Statement

Little Cypress Elementary is a community of learners
working together to inspire a lifetime of learning for all students.

---
LCE Creed
Today is a new day,
It's a gift to me.
My very best I want to be.
I choose to be happy,
to show that I care;
To love and be honest,
to be kind and share.
I will put others first;
I will listen and obey.
For these are the truths
That make a great day.
---
Click the icon above and/or links below for the Region 16 Parent and Family Engagement Newsletters.
(Each is available in English or Spanish versions; just click on your choice once you are on the site)
---
Please scroll to bottom of page to translate information on this page from an English version to a Spanish version. Look for this icon
and select Spanish as your language. Documents on this site are available in both English and Spanish versions when available.
Por favor, desplácese hacia abajo de la página para traducir la información en esta página de una versión en Inglés a una versión española. Busque este icono
y seleccione español como su idioma. Documentos en este sitio están disponibles en versiones en Inglés y Español cuando esté disponible.