Reading – Text Features
Language – Prepositions
Social Studies – Landforms
Science – Natural resources
Math – develop understanding of relationship between multiplication and division; testing on 6's and 7's multiplication facts.
Homework is written every Monday in your child's agenda. It includes daily Math/Reading homework in addition to test dates, study guides, and other weekly information. Please check your child's agenda for this information and any specific notes from me pertaining specifically to your student.
Additional information on topics and skills for the week is shared on the weekly grade-level newsletter that is emailed to you before the Monday of new week!
Box Tops – Please send in your Box Tops!  There is a basket labeled on the counter for these! Our PTO uses these to buy things for our students. Thank you!
Book Orders

-

scholastic.com/readingclub Order online at any time and I will get a notification to submit your book order!

Class Code GM36Q.

.

You can browse Scholastic Book Club and shop online at your convenience! Items you add to your cart are kept in the website on your order for you to view, add to, or change any time prior to my submission of the order. Scholastic Book Club Order forms are sent home periodically as we ge these for you to browse together but you are not limited to just these books only. Many more selections are available online incuding math topics, science, historical books. Also remember you are welcome to order for your older or younger children with us.

Please make any checks payable to Scholastic. You may also send cash or pay online directly using our class code GM36Q after browsing the different catalogs; you can include any combination in your order. You may send cash as well and I will order the books you indicate. Shipping time is approximately only one week, so we will have these back to us in a timely fashion….I'm a "Red Apple" teacher I've been doing this so long!
Web pages
http://www.abcya.com/second_grade_computers.htm
http://www.smarttutor.com/free-resources/free-reading-lessons/second-grade-reading/
http://www.funbrain.com/FBSearch.php?Grade3
If you have any questions, please don't hesitate to contact me!
Mrs. Kathleen Thibodeaux
Email: kthibodeaux@lcmcisd.org
The library is not openl yet, but please encourage your child to read at home! We have books in our class library your child is welcome to borrow, so encourage them to bring one home to read. Check their oral reading for fluency, and ask quesitons to be sure your child is comprehending what is read as well.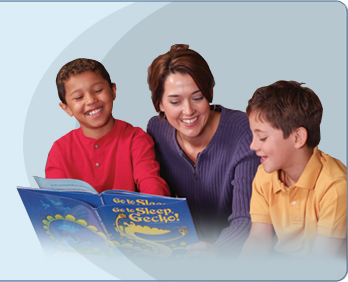 AR BookFinder US - Welcome
Searching for Accelerated Reader books is fun and easy with this free online tool. Please tell us if you are a student, parent, teacher or librarian.