Weekly Skills – April 30-May 4
Reading – NonFiction vs Fiction
Language – Writing and Editing
Social Studies – Inventors
Science – Life Cycle of Butterflies
Word Study – Saxon Phonics lessons
Spelling words and phonics tests on Friday
Box Tops – Please send in your Box Tops!  There is a basket labeled on the counter for these! Our PTO uses these to buy things for our students. Thank you!
Book Orders

-

scholastic.com/readingclub

Class Code GM36Q.

You may order books for your child online at any time and I will submit another order on May 11. You can browse Scholastic Book Club and shop online at your convenience. Items you add to your cart are kept in the website on your order for you to view, add to, or change any time prior to my submission of the order. Scholastic Book Club Order forms are sent home periodically as we ge these for you to browse together but you are not limited to just these books only. Many more selections are available online incuding math topics, science, historical books. Also remember you are welcome to order for your older or younger children with us.

Please make any checks payable to Scholastic. You may also send cash or pay online directly using our class code GM36Q after browsing the different catalogs; you can include any combination in your order. Shipping time is one week, so we will have these back well before the close of school.
Web pages
http://www.abcya.com/second_grade_computers.htm
http://www.smarttutor.com/free-resources/free-reading-lessons/second-grade-reading/
http://www.funbrain.com/FBSearch.php?Grade=2
If you have any questions, please don't hesitate to contact me!
Mrs. Kathleen Thibodeaux
Email: kthibodeaux@lcmcisd.org
Students are encouraged to read every night if possible! We have scheduled library time on Tuesdays for story time with Mrs. Windham; there are not provisions for checking out any books through her. I would encourage students to be reading every night, and they may borrow books from me through our class library. Please keep the borrowed book in your child's backpack so they can read it during the day here at school as time permits. Unfortunately we do not have internet access for students to take AR tests at this location. Please monitor your child's book levels to be sure they are challenging without being too difficult. Students may read nonfiction books as well as fiction since many students find these quite interesting.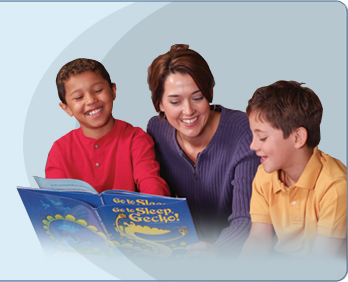 AR BookFinder US - Welcome
Searching for Accelerated Reader books is fun and easy with this free online tool. Please tell us if you are a student, parent, teacher or librarian.